VistaGaming's most well known site CyberBingo never ceases to amaze us with regular new features, and a reputation for knowing just what players are looking for when it comes to bingo! VistaGaming is proud to announce the "All New" CyberBingo, boasting a massive switch from old fashioned features to a much cleaner, trendier fresh look, yet another massive change that will blow everyone away! Keep your eyes peeled to see what all the hype is about, but while you're doing so check out the upcoming promotions!
Did you know that every month some lucky player at CyberBingo walks away with $10,000! Such a BIG win may seem impossible, but if you take a look at what players have to say it seems that any one of your players could be the next Top Winner! Don't miss Saturday's   Ooh La La Paris $10,000 Guaranteed Game – this is the biggest event of the month giving the players an opportunity to take the trip of their lifetime to Paris! $10,000 covers an all expenses paid trip for two, and that sounds like a dream come true.
If you're looking for more than just bingo then CyberBingo offers it too, ranging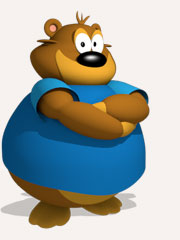 from arcade and casino games, video poker, video slots and much, much more.